Public Management
Consulting Business
The FGI Group got involved in local public accounting consulting in 2008, when Public Management Consulting Corporation (PMC) became an FGI subsidiary, and through PMC, the Group supports local public entities in preparing financial documents using accrual-based, double-entry bookkeeping structures.
Demand is growing for services that help in the preparation of general management plans for public facilities using public accounting as well as the use of public enterprise accounting, and efforts to meet this demand contribute to the health of local public finances.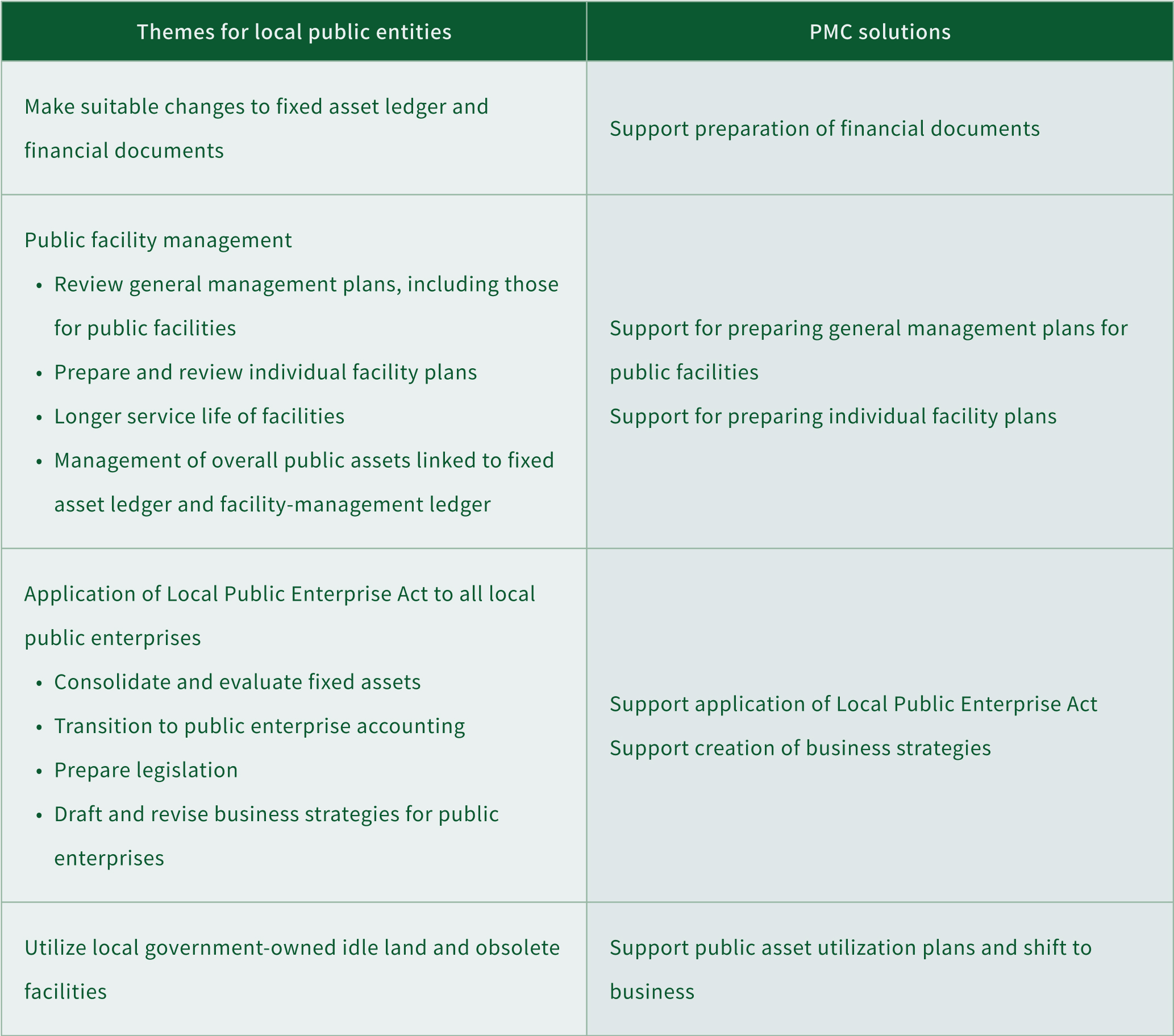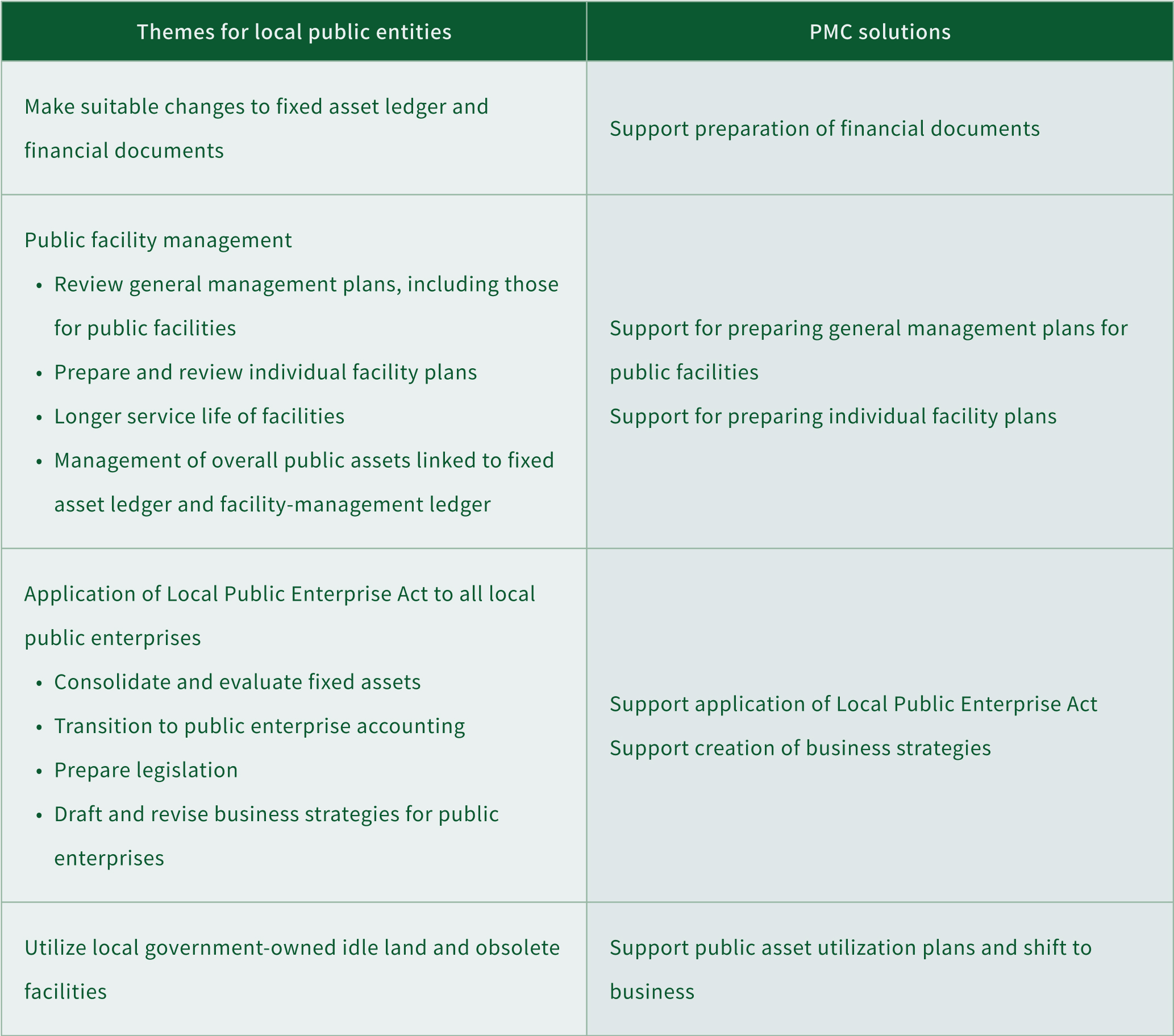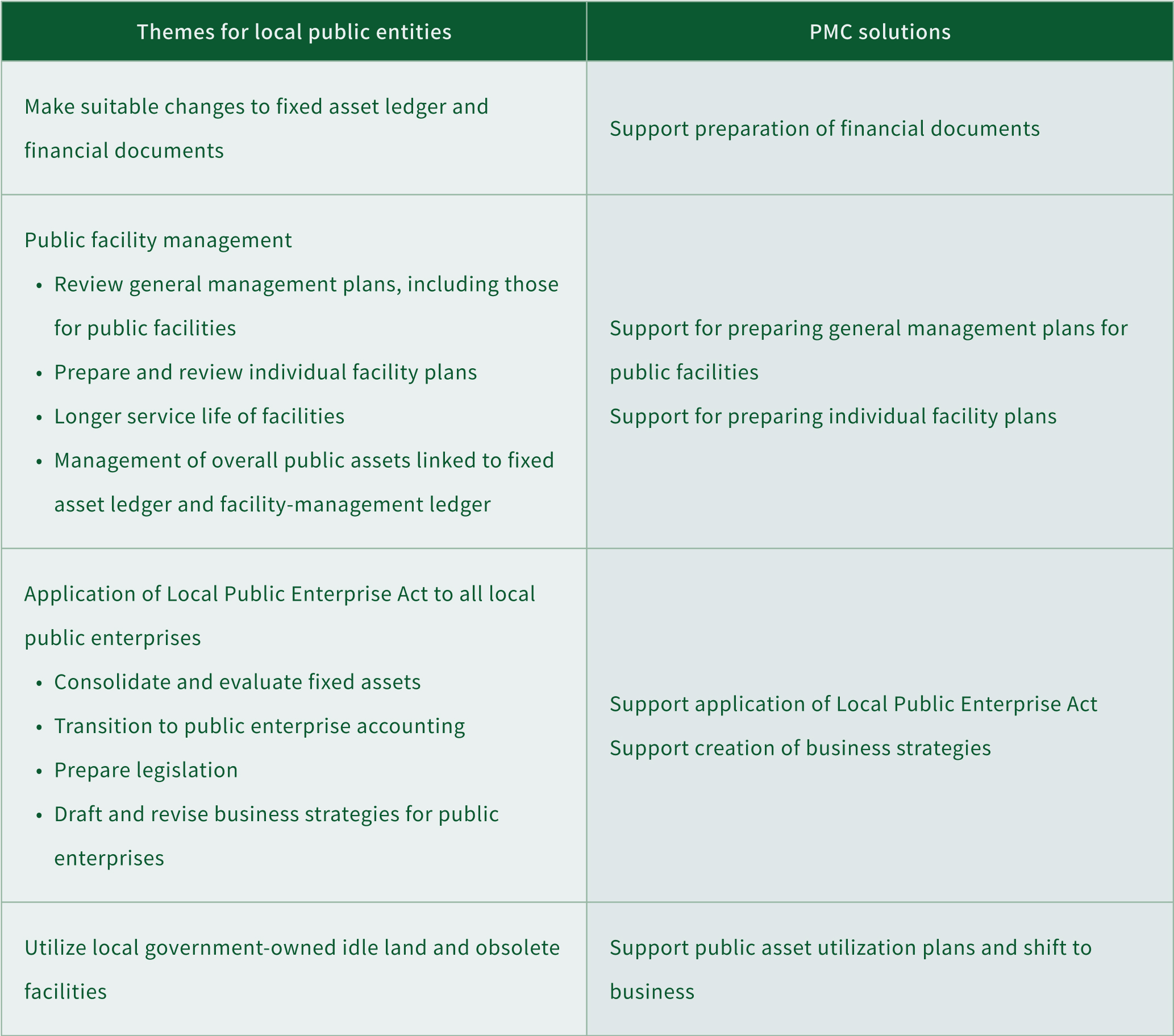 Contract Results of Public Management Consulting Business
In the public management consulting business, the accumulated number of consulting clients reached 385 clients, namely, local governments, public entities and public enterprises, across Japan (as of March 2022).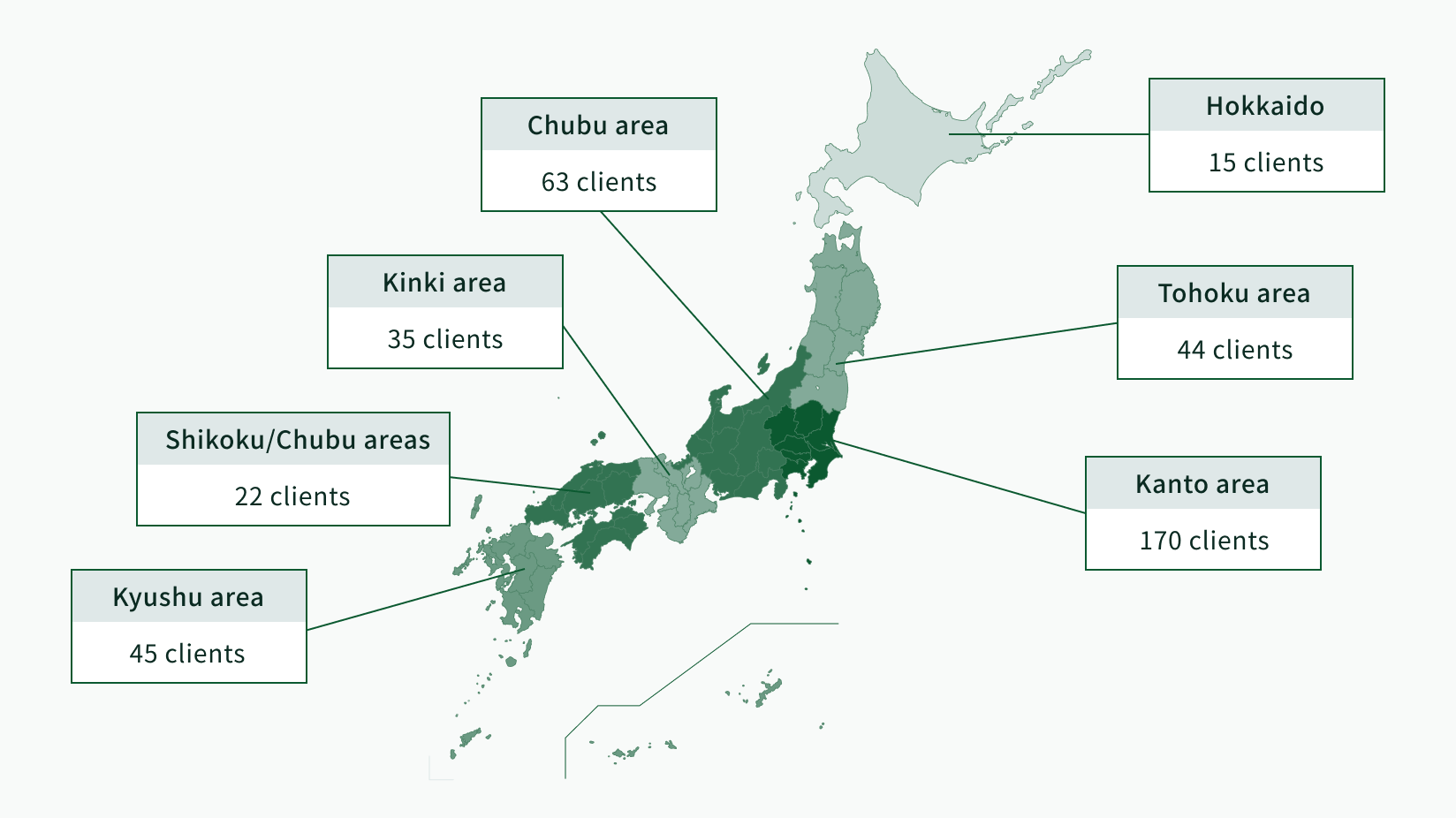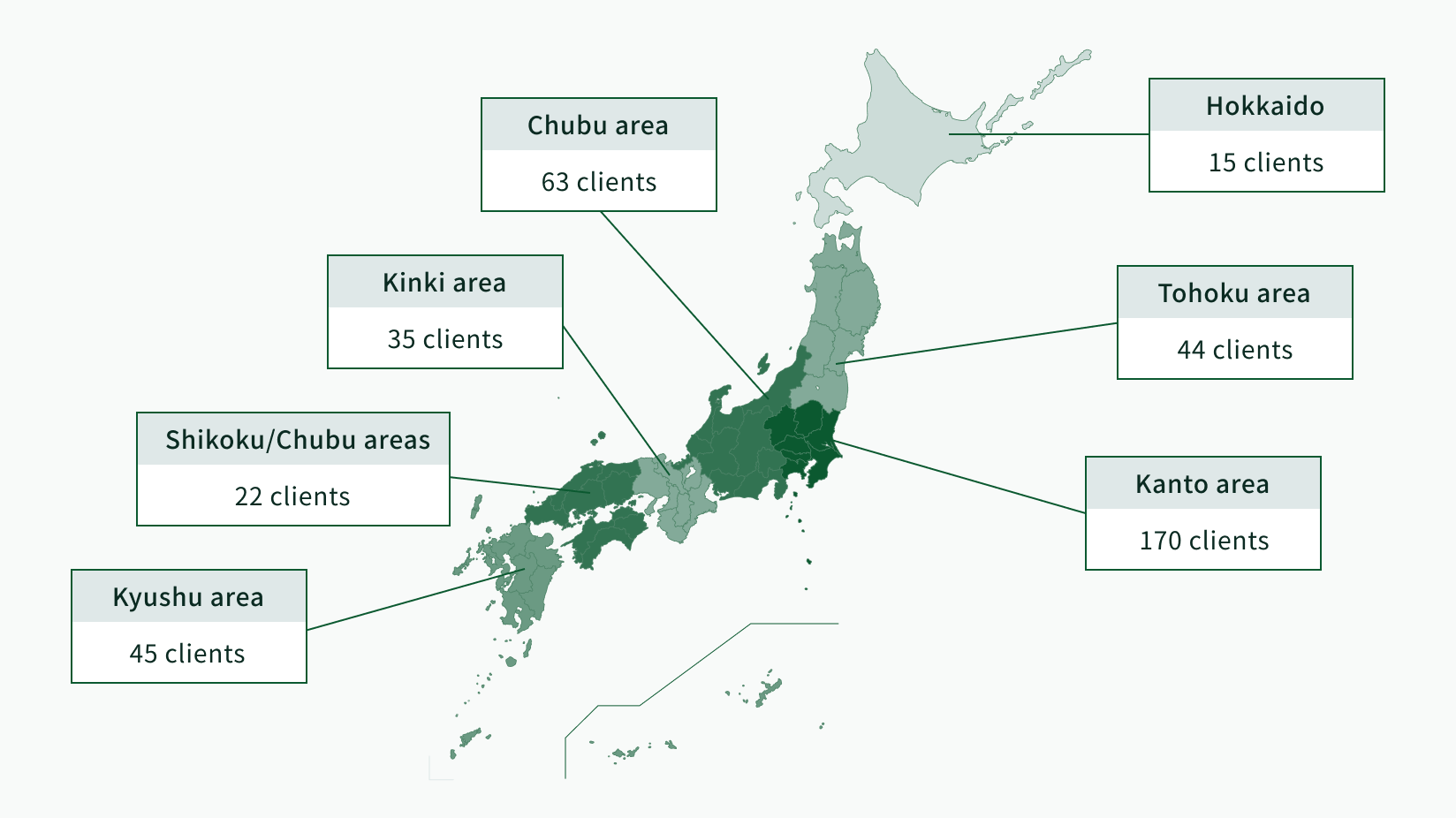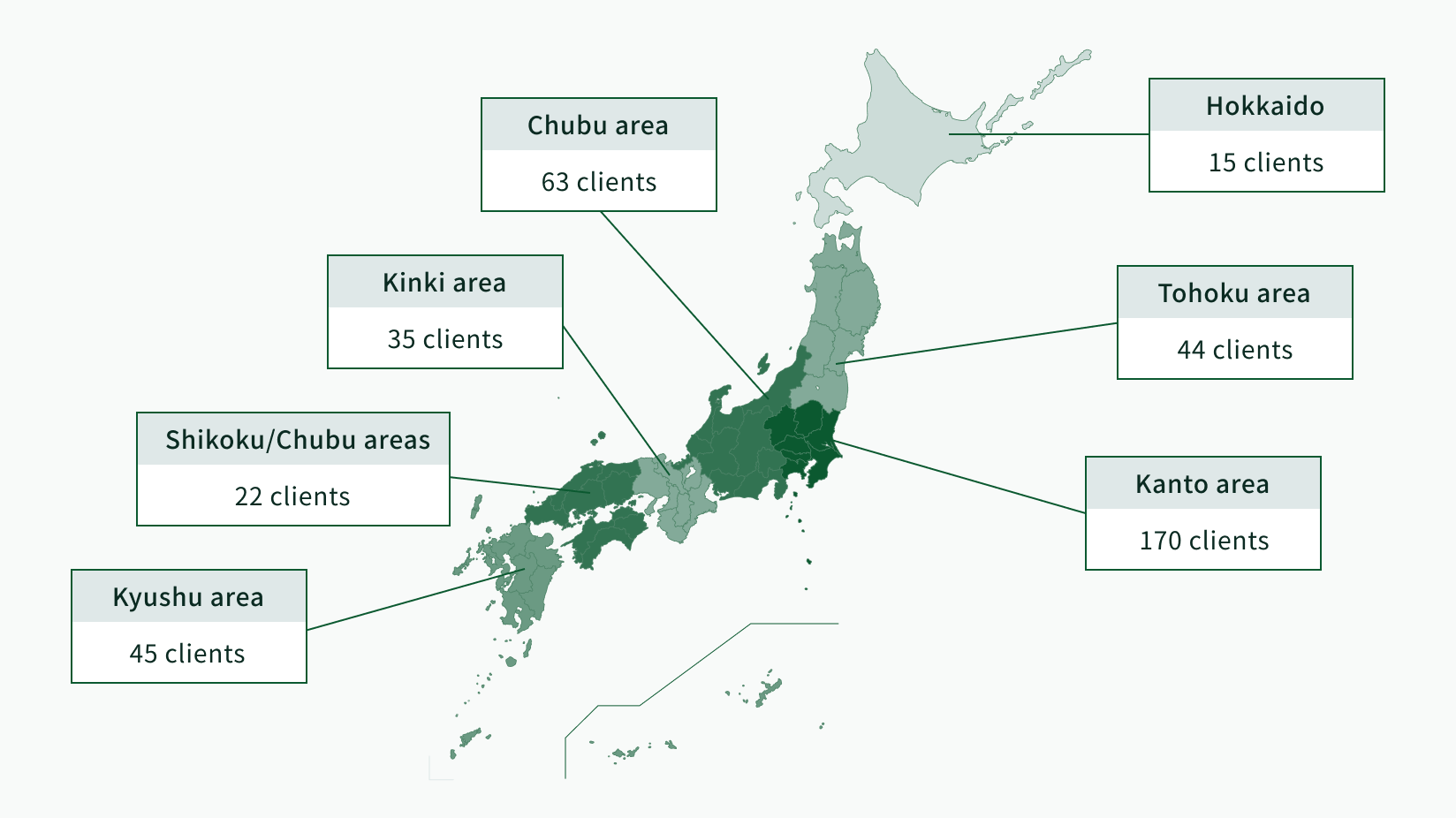 Alliance Structure
Seeking to consider and propose measures related to public accounting for local public entities and local public enterprises, PMC teamed up with Local Public accounting Research Center (LPRC) and supports widespread application and operation of local public accounting system.